SAHELI!!!
Thank you SO much for all that you did on the wedding day and everything leading up to it!!! You were calm, collective and always had a solution to any issue we came across from the past week! Your ability to get things sorted and done in a quick call when it would take us weeks to get sorted shows how respected you are within the industry and how well you get things done.
The day ran so smoothly (from my side) and always felt like you Vin and Roshni were there and everywhere all at the same time. Our families complimented you all on how you were able to coordinate everyone but be so discreet at the same time, how hands on you were and how you let me and Kunal really enjoy us by weighting on us hand and foot but not in an overbearing way at all!!!
Just THANK YOU for everything. I'm sure we still won't realise all the small things you did for us during the day until we're back from our honeymoon but just so happy and pleased that the day went amazingly and everyone really enjoyed themselves!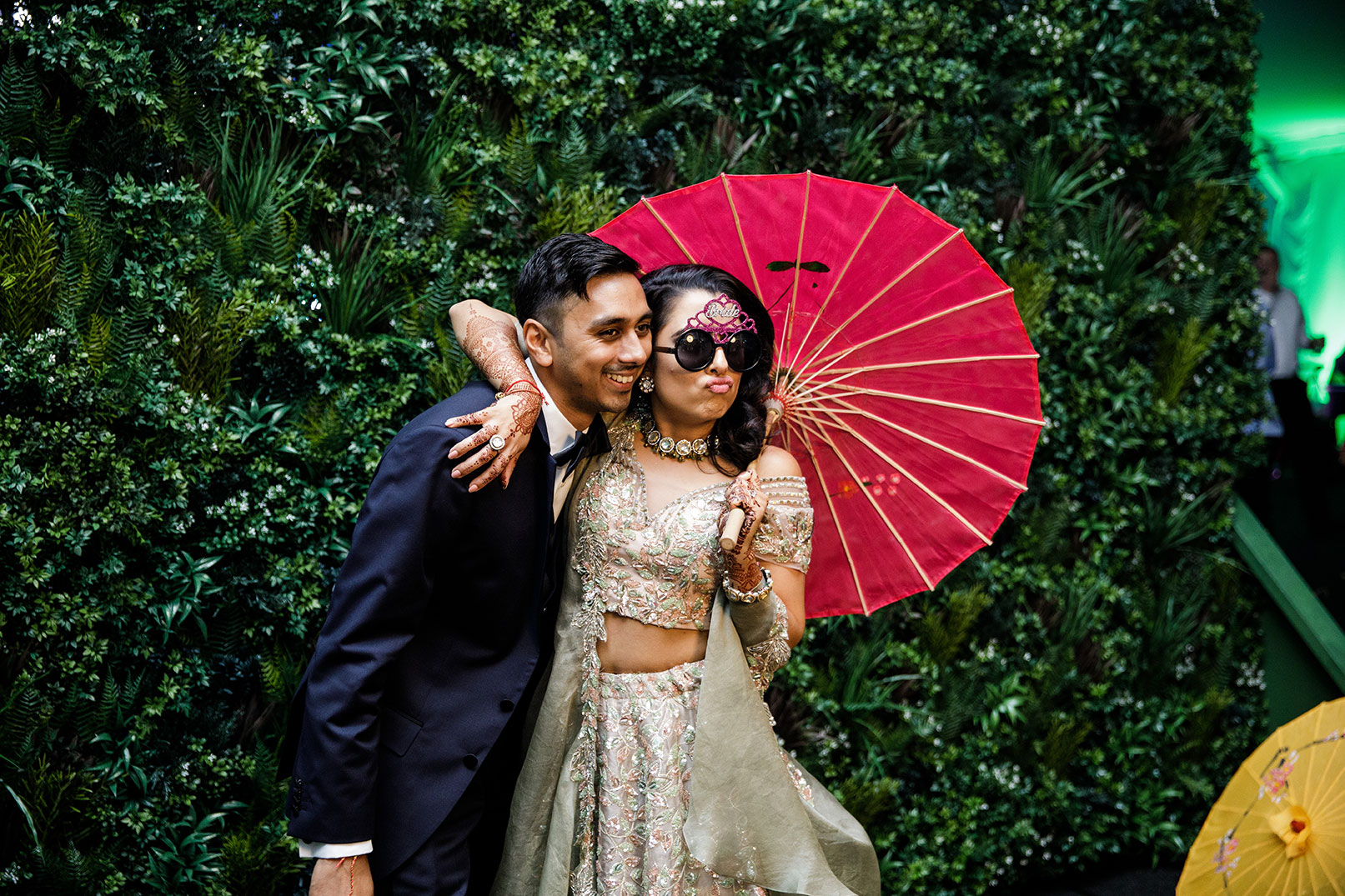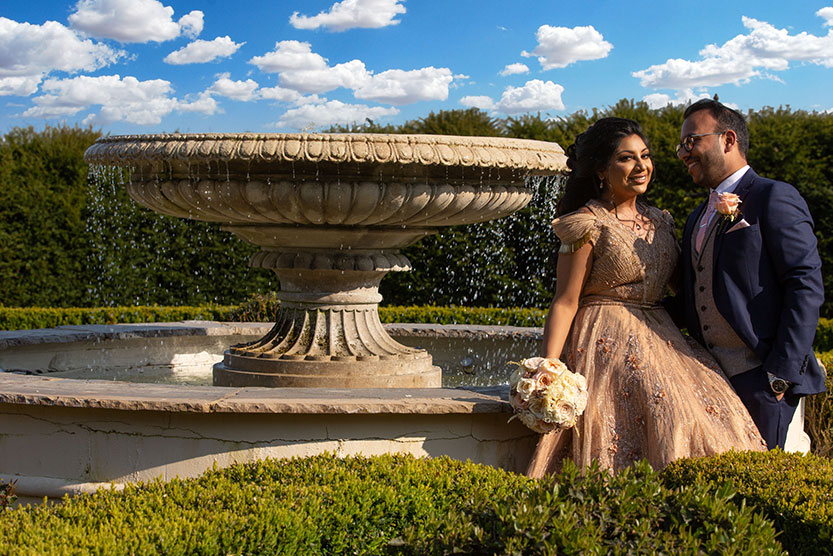 Ladies, what can we say!
We are so so glad you were there yesterday to run our special day. Everything went perfectly and neither of us felt stressed about anything!
It was honestly so amazing to have you all there. It took me some convincing Ameet to hire you ? you know the old "we'll get our uncle to do it", but he's now a 100% convert of hiring an event planner.
Saheli, I had no doubt you and your team would be amazing anyway so I'm just a little bit smug to him, haha. Our families were singing all of your praises too, thank you for looking after them so well. Have an amazing (and busy!) long weekend!
Manisha & Ameet. Xx
Dear Saheli, I just want to say thank you so much for coordinating my Indian wedding and reception back in March! I'd spent ages planning both events and was petrified of things not going to plan on the day – you guys completely put my mind at ease from the minute we met. Always keeping me updated with what was happening, both beforehand and on the day, so much so that you ended up running early at times!
You made sure everyone and everything was looked after, and none of our family members had to worry about anything – nothing was too much or too little in your quest to make our day perfect! So much so that Ro was really impressed and my mum is now your biggest fan!
Thank you so much to you and your team for all your hard work, handling my CD attention to detail(!) and being generally awesome!! ? Love Nikki and Ro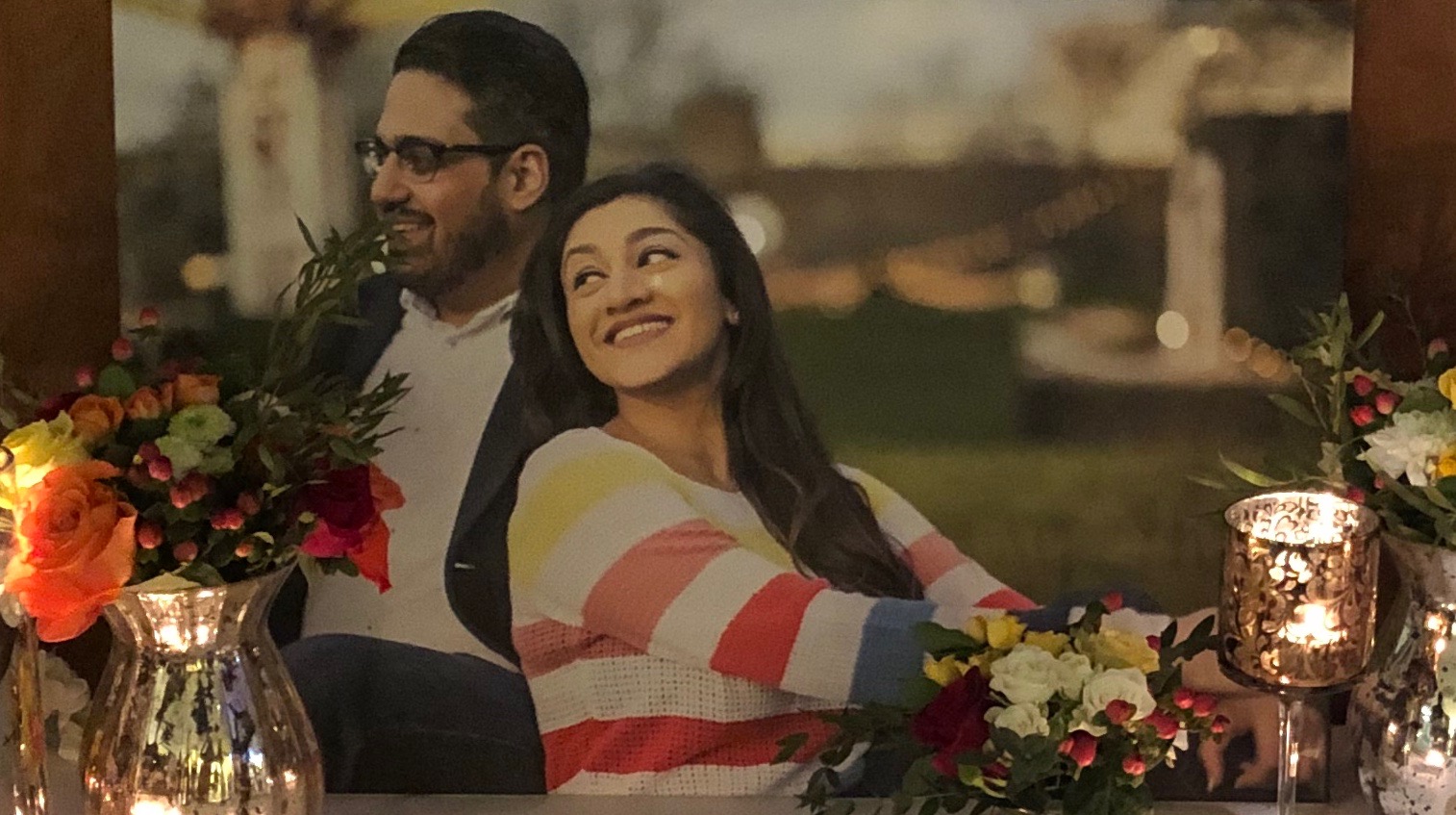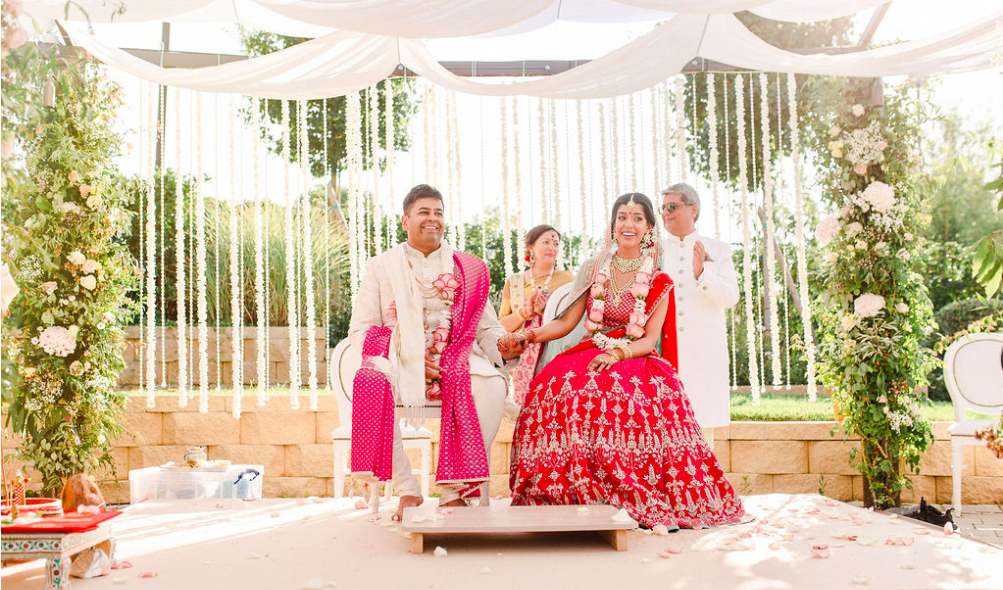 Dear Saheli, thank you for helping me create my dream wedding weekend! You were a joy to work with, as was the rest of your team. From our first conversation over the phone you put me at ease and made the whole experience so pleasant. I have received many compliments from guests on how well you organised things and made them all feel comfortable and looked after during the festivities. Thank you for the lovely gift and bridal good bag, such a thoughtful idea. I wish you all the best as you grow your business. As my mum told you on the day you met, you truly have been a friend to me, my family and all our guests. Wishing you all the best, Sajel and Jayraj x
Hey Saheli!
It's genuinely taken a few days for last week to fully sink in – and all we've been doing on our mini moon is talk about the wedding non stop! I managed to message a few of the other suppliers in the past week but was saving the best for last as genuinely the biggest thanks is to you. From the bottom of our hearts we wanted to say a huge huge thank you – you worked so hard to make my vision come true and your guidance and helping hand along the way shaped what turned out to be such a fabulous day! I really thought last Saturday exceeded even my own high expectations – and that's a difficult feat to achieve as you know! I know I can be super OCD and a stickler for perfection and that can't have been easy to work with (sorry!!) but from the Civil to the wedding to the reception I really felt that it went so great and any hiccups were dealt with and solutions found so easily. You always remained calm throughout it all (at least outwardly) especially when faced with difficult situations and I'm sure I don't even know the half of what went on behind the scenes! I don't know how we would've done it without you and I know our families feel the same way. You allowed our parents to fully relax and enjoy hosting our guests and they didn't have to worry knowing the day was in safe hands. A big thank you also to Avisha and Bhavisha who were a great asset to your team. I wish you only the best for the future which is looking ever so bright for you and I hope your company goes from strength to strength. I will call you when I'm back to catch up and I hope we can do a full wedding de-brief…so needed! I don't know who to message now at 2/3am in the morning!! With all our love. Ravina and Aushir x x x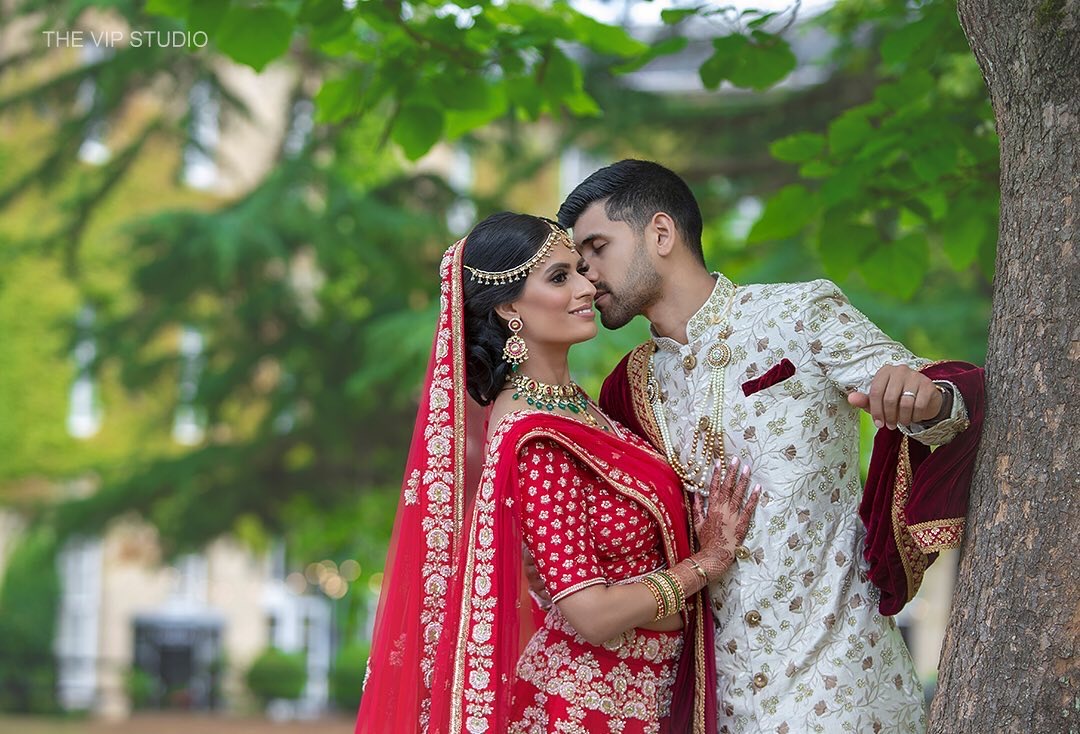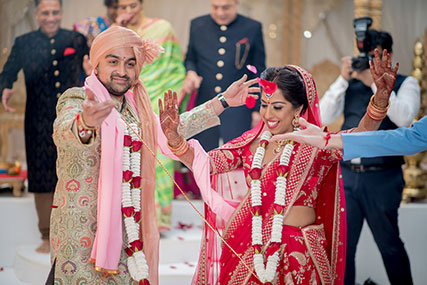 Honestly words can't describe how thankful Vishal and I are for helping us pull off our dream wedding. You were with us every step of the way guiding us and making sure we got what we wanted. Thank you for putting up with all my demands and spreadsheets. The 2 days went perfectly and Vishal and I were so relaxed knowing the planning was in safe hands. A huge shout out to Vinny and Roshni – you guys are stars. Thanks again – you guys are an absolutely fabulous team. Saheli – we are going to miss you loads and so thankful we have also made a great friend.
Planning a wedding. I had no idea where to start when it came to planning an Indian wedding, especially my one which would have so many guests and 2 different cultures coming together. I searched the internet endlessly for wedding planners and I spoke to a number of well known planners before coming across Saheli Events.
Saheli was in Goa when we first spoke and I did think I wouldn't be able to book Saheli because we were struggling to find a clear line to speak to each other! Eventually we spoke and I was really sure Saheli would be our wedding planner for a number of reasons. Saheli offers a bespoke service and works through what needs the most planning and what couples need the most help with. She listens attentively, provides really helpful advice, is always available to answer any questions you have especially when your having that stressful moment. Saheli is able to suggest cost effective tips on how to save money throughout the whole process and has excellent contacts with good suppliers.
Planning a wedding can be a stressful experience however, Saheli made the whole process feel a lot more easier, more than I ever thought it would be. I never thought I would enjoy my wedding day as much as I did and the reason I did was because the amount of planning and organising Saheli did prior to the day which made the day run seamlessly. A wedding will only happen once and that day needs to be treasured, Saheli Events will give you that truly memorable day, which to me is priceless. Thank you Saheli for everything you did with love from the Lal family and Vinesh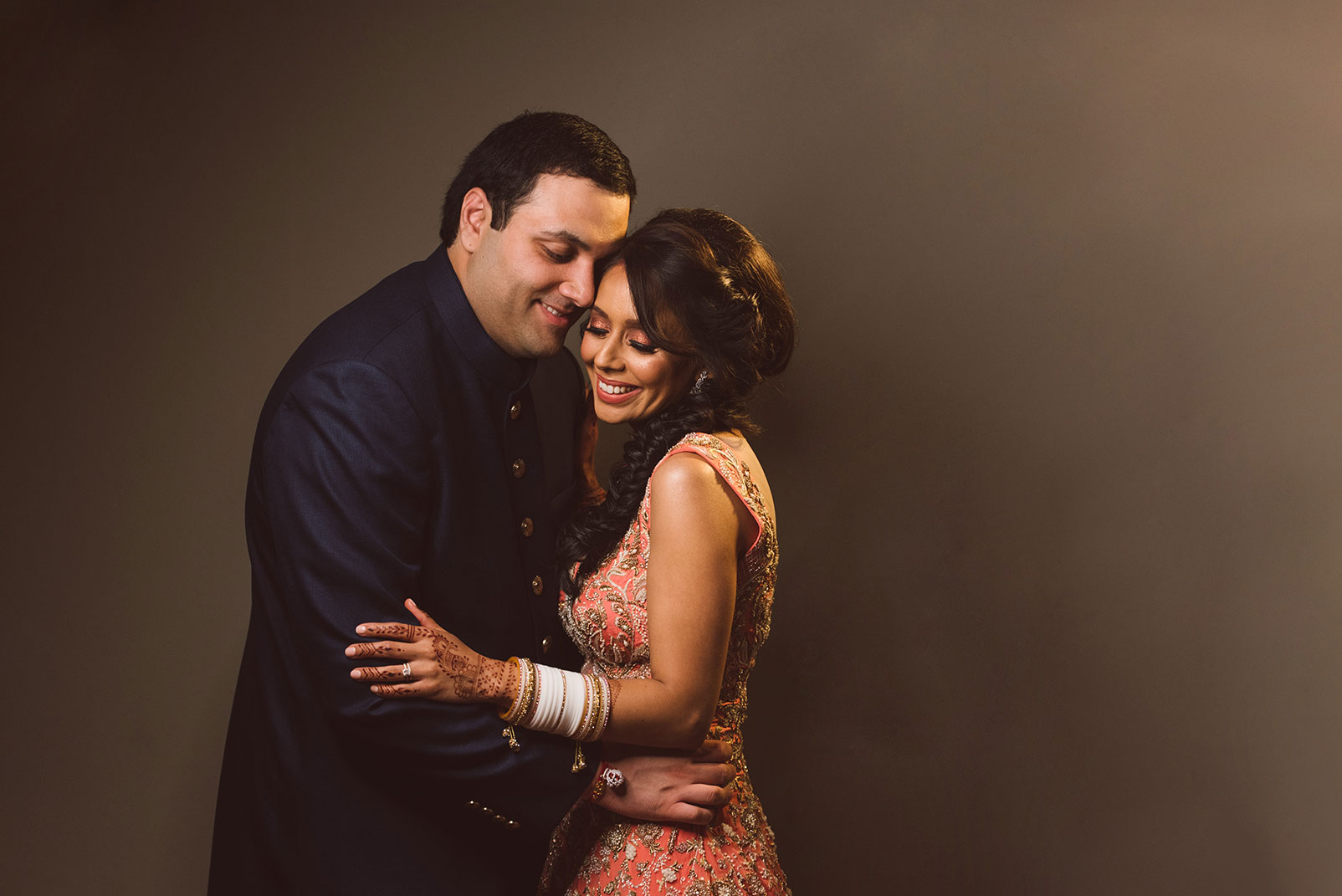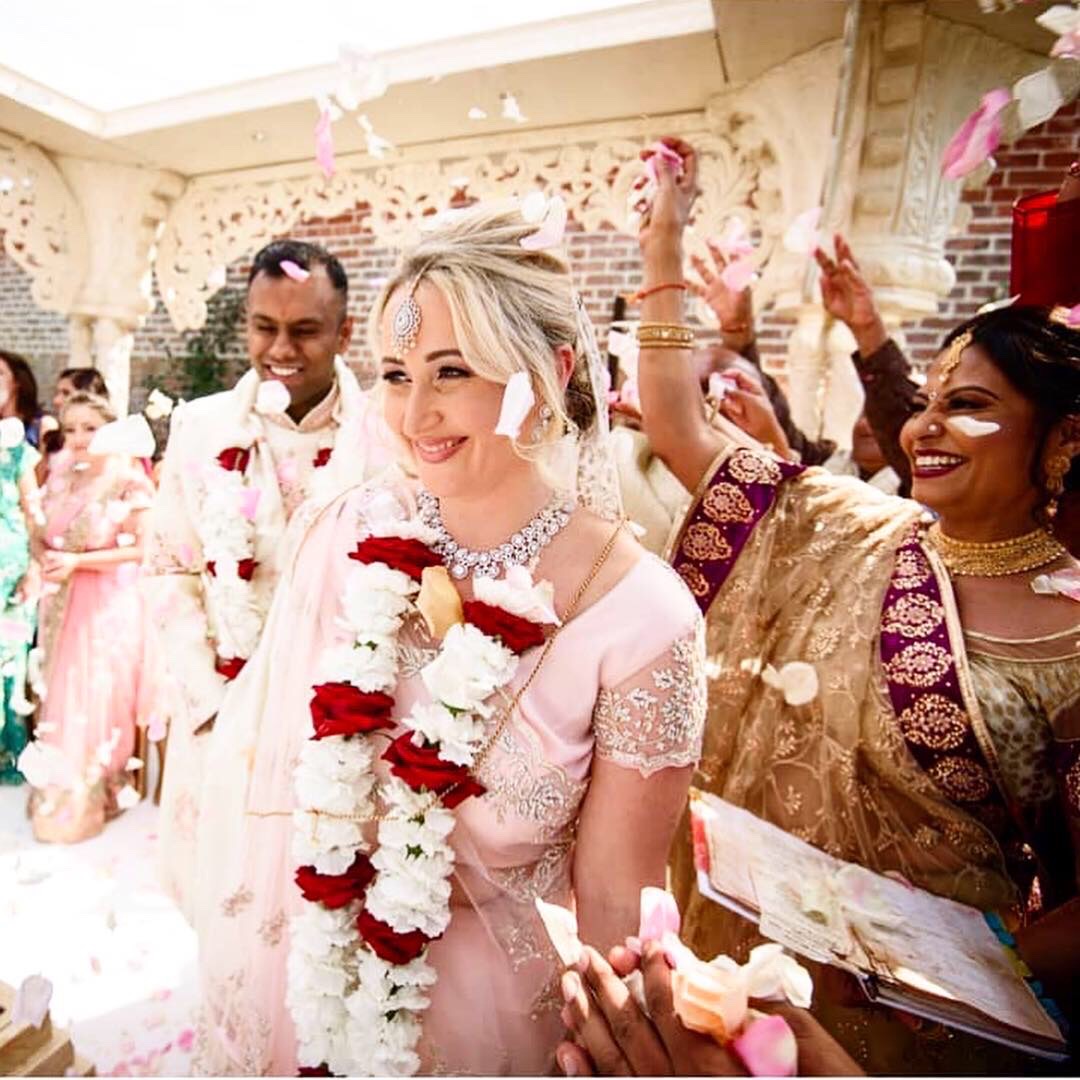 We found Saheli Events through a referral and I still remember my first call with Saheli she was abroad and still took my call. Both Saheli and Vinny have be incredible and they were truly mine and Katherine's eyes and ears throughout the weekend.
Their drive and patience levels are second to none. With Saheli Events, I was truly able to relax well not entirely as I am #groomzilla ? they weren't just our suppliers they were part of our wedding. We will always be grateful and can't wait to do all our events with you! – Hiren Bagdai
Ladies… take a bow ?
Let's raise a glass to these two lovely ladies who were such fun to work with across the weekend. Saheli Events I'm grateful to you both for the laughs, support and rallying of some of our guests ? (we know who they were). You both worked tirelessly to keep everything on track and I felt fully supported by you both.
You integrated into our weekend like family and it felt like we'd known each other for years. Your work ethic, resilience and dedication was second to none and I'm thankful to you both. Vinny, you worked a dream on Sunday. I know it wasn't as simple coordinating everything but you did it seamlessly, thank you again. I do so hope we work together in the future, if not we will definitely have to meet for a glass. Xx – Katherine Isle
We used Saheli for our event coordination.. And we are glad we chose her! Our hindu ceremony not only ran on time but we managed to finish early all due to the smooth running behind the scenes. Nothing was too much to ask from her and her team. Saheli and team worked well with all our suppliers and tried to mitigate the issues caused by some. Thank you to Saheli Events for all your hard work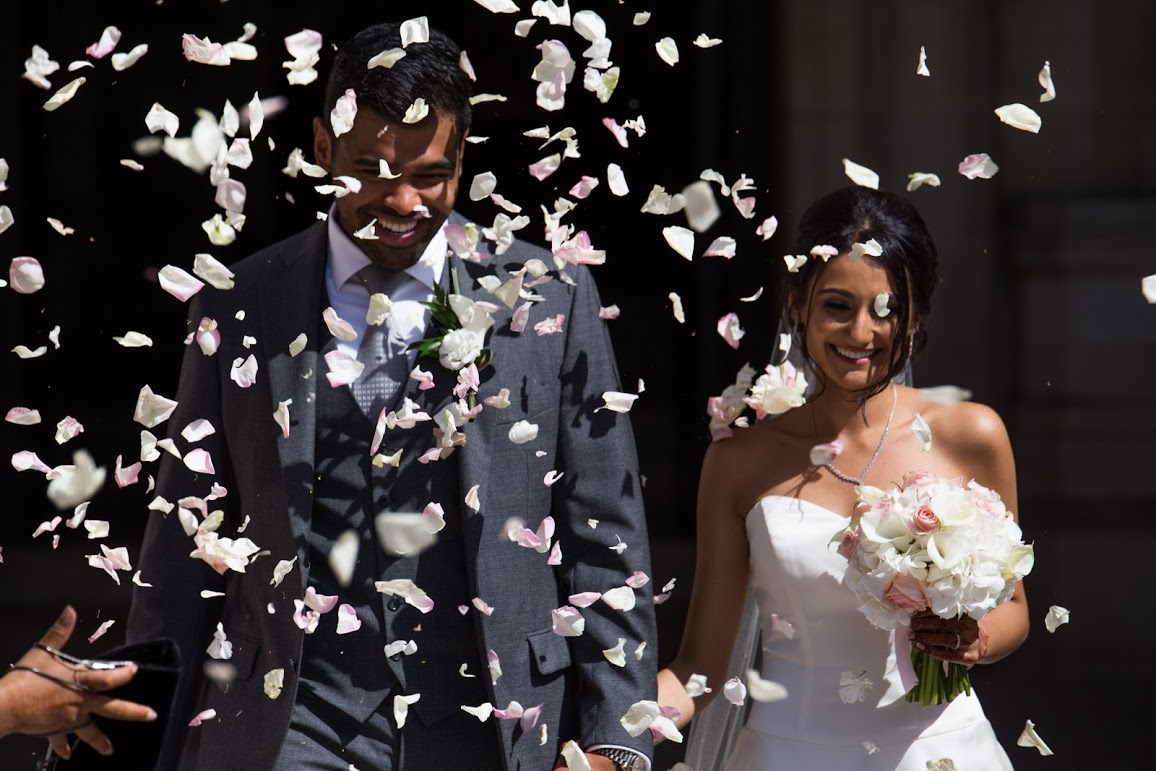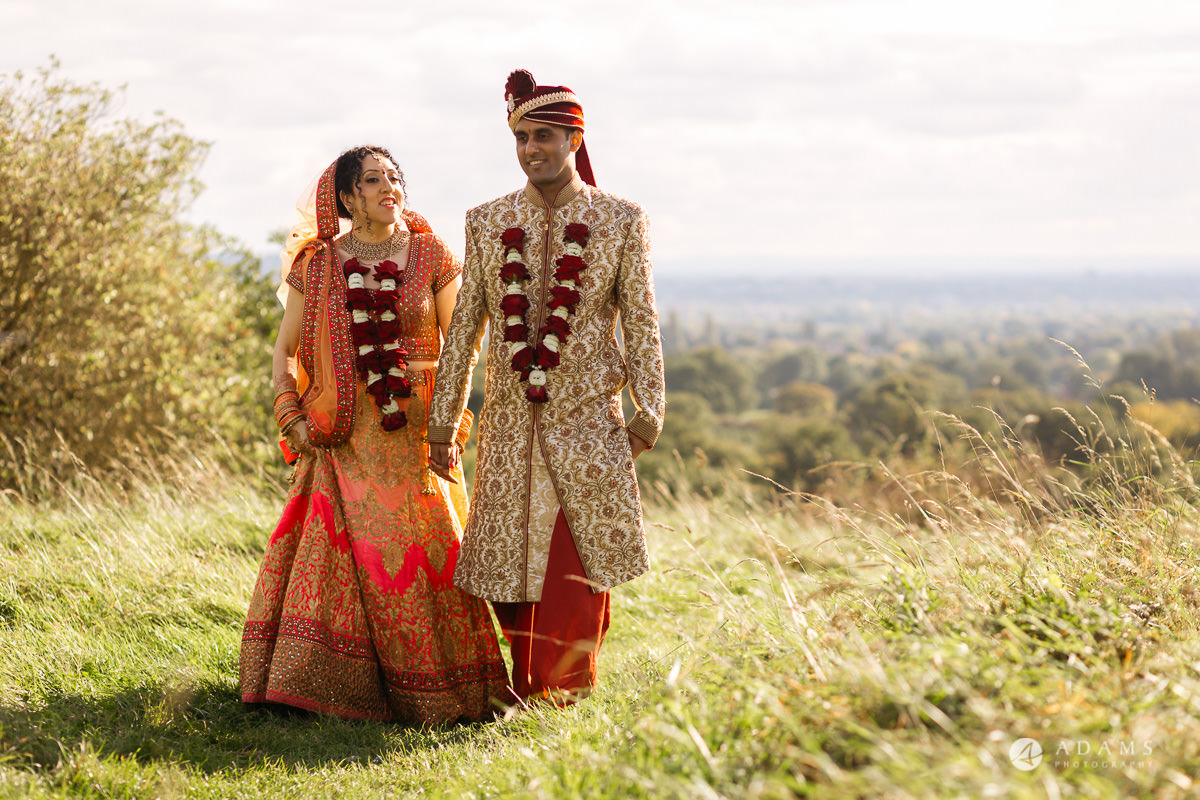 Sitting in India and planning a wedding in London definitely wasn't easy – all I could think about was needing some help, somebody who was like a friend but could go that extra mile that maybe even a friend couldn't do…
And I'mso glad we found that person in Saheli. She took away our stress at least 4-6 weeks leading up to the wedding. She was meticulous and helped us stay on track with everything. Amazingly organised and on point – there hardly ever a time where I need to ask for something to be done -because she would have already done it. To top It off, on the wedding day Saheli and her team would constantly check in and give updates and even bring us food while we waited for the next event to kick Off. Truly living up to her name in so many ways! Thank you so much Saheli and team for taking away my stress as letting me enjoy the day as Bride should and thank you especially for not allowing me to have any Bridezilla moments. Aakash and I had a great wedding and your team was one of the reasons behind that!
Saheli, there are no words to describe the events that have taken place in this whirlwind few months. When Chachi Karishma first told us your plans, she talked to your mum and suggested having you as our Wedding Planner. Cossel & I were really excited at the prospect of being your first client. At first though, I didn't know what it meant to have a Wedding Planner. I'd seen the Jennifer Lopez movie and Band Baaja Baaraat…but I just didn't comprehend the depth of what a Wedding Planner did! Well…guess what… I was totally and completely blown away. It seriously isn't about finding suppliers and services that you need to make a wedding happen, it's not so detached. It's far far more than this, more emotional and the support and friendship that grows between a Wedding Planner and Bride to be is indescribable.
As everyone knows, our wedding was the first wedding in my family, so it was really important to my family to get it right. Thing is, I certainly wasn't the stereotypical girl who dreamt about what her wedding would be like as a child. I didn't dream about my dress or what the flowers or cake would be like! I don't even have a favourite flower – I was pretty much clueless. My family did everything they could to guide us, but I still struggled to cope with the whole massive gargantuan plan. To fathom the enormity of what needed to be done and thinking, oh….we've got plenty of time lulled us into a false sense of security. From your vast knowledge and contacts, you brought together all the components we needed. We'd decided early on with the big things like the Wedding Venue. You let us make our decisions but guided us if you felt that we should consider other options which suit us better.
Saheli…The support you have given literally kept me together. You have no idea just how much knowing that you'd be there, even at silly o'clock, meant to me and to us. Whenever something needed to be done, you did it, you gave us options and suggestions straight away and put it into action. Throughout this whole time and even now, post wedding, I'm still saying Saheli this, Saheli knows that, Saheli can we do this!!
You have a rare and unique way with people, that makes you shine. You took the stress and frustration out of the planning and our Wedding just ran seamlessly. You have gone above and beyond for us…from being our Wedding Planner, coordinating with every supplier for every minute of the day to run smoothly, to being our photographer, to performing in the dance show for us. What more talents do you have?
Saheli, you are incredibly special to us and we want to thank you from the deepest part of our hearts for everything you have done for us.
Lots of lots of love & hugs Aarti & Cossel xoxoxox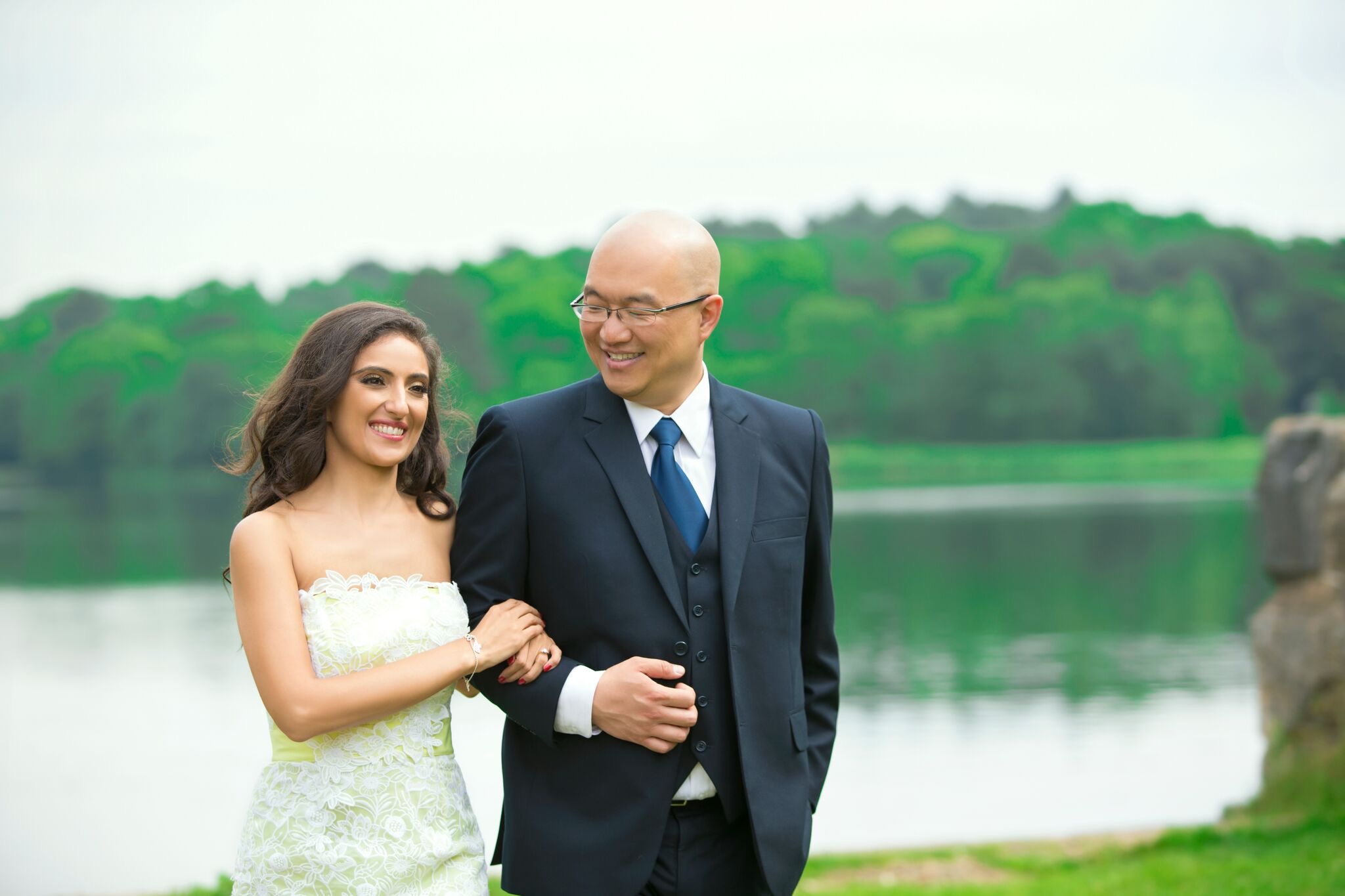 Saheli organised my 21st birthday last week and she was brilliant! I really couldn't have done it without her and she kept me and the whole family stress free throughout the whole planning process! Would highly recommend her as an event manager – Her honesty and professionalism is just outstanding and she was always calm and reliable. Thank you so much for everything Saheli!!
We had a wonderful time working with Saheli and the wider Saheli Events team. We selected Saheli after contacting several planners and co-ordinators. Saheli stood out because of her warmth, dynamism and enthusiasm about us as a couple and the experience we wished to deliver which would turn out to be a very different wedding from the norm. As keen planners and organisers ourselves, we wanted to do the heavy lifting for our own wedding but realised even in doing this, we needed additional support given our ambitions for this, especially on the actual days, so we opted for primarily a co-ordination package with partial planning.
The entire experience end to end felt deeply personal, where Saheli not only was our co-ordinator, but became our friend over a years worth of interaction. Saheli kept us organised through regular check-ins (both over the phone and in-person) and conducted 2x site visits at our venue prior to our wedding. She was gracious with her team member Darshni Shah to also conduct a family meeting a month before our wedding which helped rally around and bring the entire family on the same page. Even though it was our responsibility to find, source and negotiate with our suppliers which we did do in the majority, we were incredibly impressed at her and her teams abilities to find certain suppliers for us that were not on our radar, including conducting research, taking on various calls and following through with suppliers in negotiations i.e. to organise a mobile rickshaw end-to-end for us through Mobile Moments or helping us steer through the crowd of decor companies in the direction of Shagun Weddings. This comes from the black book that Saheli has built in a short space of time with genuine relationships with suppliers that respect her (just check out her Sit Back with Saheli YouTube series for more details), with suppliers that can match to the needs of a couple's desires and budgetary needs. This is a significant advantage for any couple as it gives you a level of service and commitment that comes through many suppliers wishing to keep a good relationship with Saheli, which may not always be possible by one selves. It also gives a sense of familiarity in working together which certainly supports the logistics on the day.
A huge hat tip also to her team member Darshni Shah who helped us find two kick ass street food suppliers being Biddulph's Pizzeria and Crepe Cabin which were stand out hits at our wedding reception which people are still talking about weeks post the wedding. A co-ordinator / planner is not always just there when things go well, but also at points where things go wrong. We had a situation where one of the recommendations made to us for a Bollywood dance company had not worked out and we had to terminate the contract 4 weeks before our wedding reception. Saheli rectified this quickly and rallied around last minute to find alternative suppliers and helped us connect with the London School of Bollywood who smashed this out of the park our our reception with an entirely new story-dance concept. Prior to the wedding and reception, the week before, Saheli and her team had ensured that detailed itineraries were sent out, and all aspects were cross checked after multiple revisions with us taking into account our feedback.
On the day(s), things moved with ease and Saheli and her team handled all of our end-to-end logistics. Everything ran as smooth as could be and we had no major issues that could not be resolved. Saheli even gave a much needed nudge to our on-site pilot on the day that we had planned for 12 months with our supplier through hundreds of hours of prep, emails and meetings for our hot air balloon Vidaii to ensure the flight could go ahead as a first for the UK having the bride taken away by a hot air balloon. We received lots of messages on how people were blown away by our festivities. It is with great pleasure that we recommend Saheli, as not only your co-ordinator and planner, but the friend we all need to have our back on the most special day(s) of our lives. Amisha & Nik xxx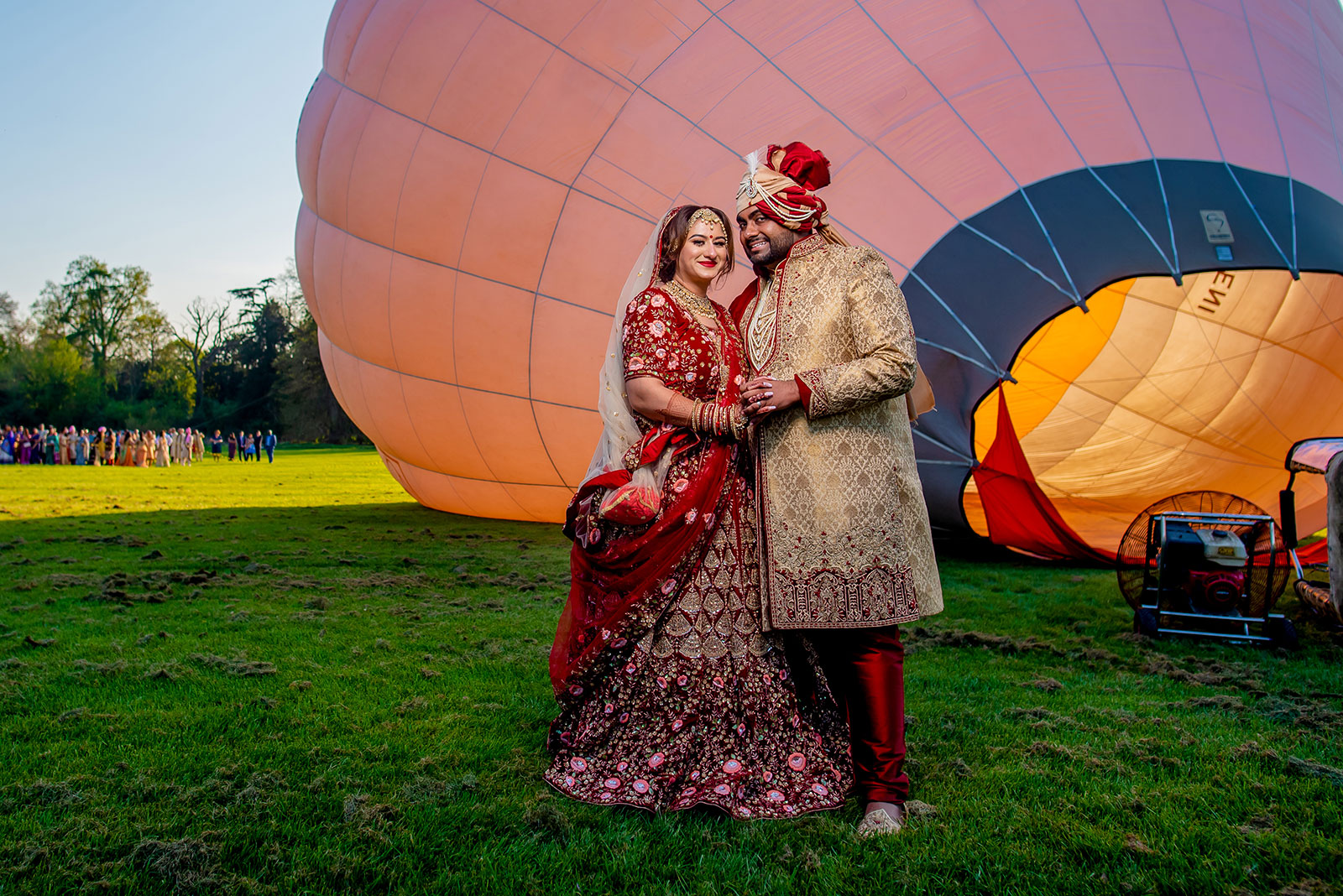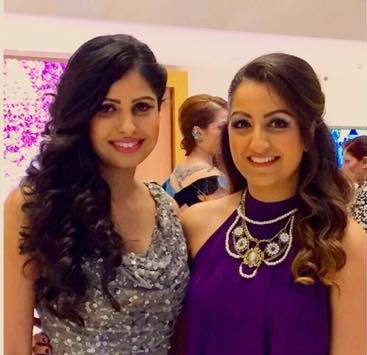 MERIDIAN GRAND – NIKKITA MORGAN
Saheli was an Event Manager in my team at Meridian Grand for 18 months. Her first task when she joined was to help me plan my wedding – no mean feat as it consisted of six separate events over five days! I can honestly say that without her input, I would have been lost. Where I had ideas and dreams about what I wanted, she made them happen. Without her level of spreadsheet prowess, I'm not sure any of my guests would have received invitations! From tirelessly sorting out arrangements for guests, to organising finishing touches such as sweet carts, to working on seating arrangements with me, to all round being an amazing smiling face – calm, resourceful and reliable throughout – I truly feel that I couldn't have got through my wedding without Saheli.
She continued to look after clients at Meridian Grand with the same care and attention to detail that she had done with my wedding. One thing that sets Saheli apart is that she treats every single event that she manages as if it is her own family's wedding – she truly cares about her clients, and always goes above and beyond her level of duty. She brings structure and implements meticulous planning to every event she is involved with. The feedback I would get from clients always reflected how caring, organised, reliable and resourceful she is – and throughout her time at Meridian Grand, she never let me nor her clients down once. Inevitably, last minute issues can present themselves at weddings and events; one fantastic ability that Saheli has is that in the face of any problem, whatever it is, she remains calm under pressure, and will always find a solution.
Having seen her manage countless events, including my own wedding, I cannot recommend her services highly enough.
ROY EVENTS – PRANEEJA ROY
Saheli Events is nothing short of perfection! The amount of effort Saheli and her team put into running and executing a couples biggest day is commendable.
Saheli herself goes above and beyond to be supportive to the couple to ensure their wedding day is perfect. As a supplier in this industry I haven't worked with a Wedding Planner who works harder than Saheli!
Her team is amazing who are super organised, professional and constantly available on the event day with a smile on their face.
Saheli is truly a friend you need on your side for your special day!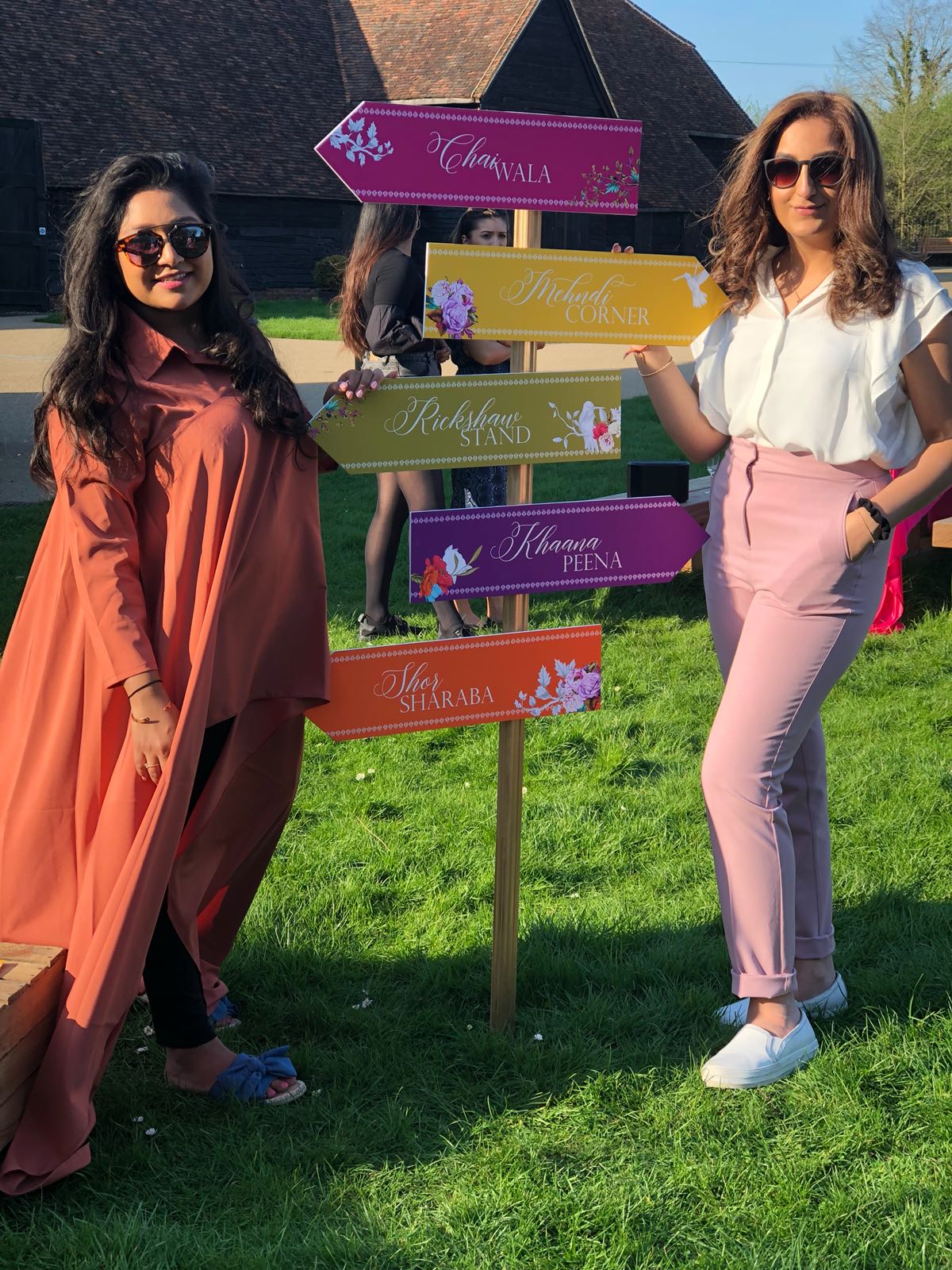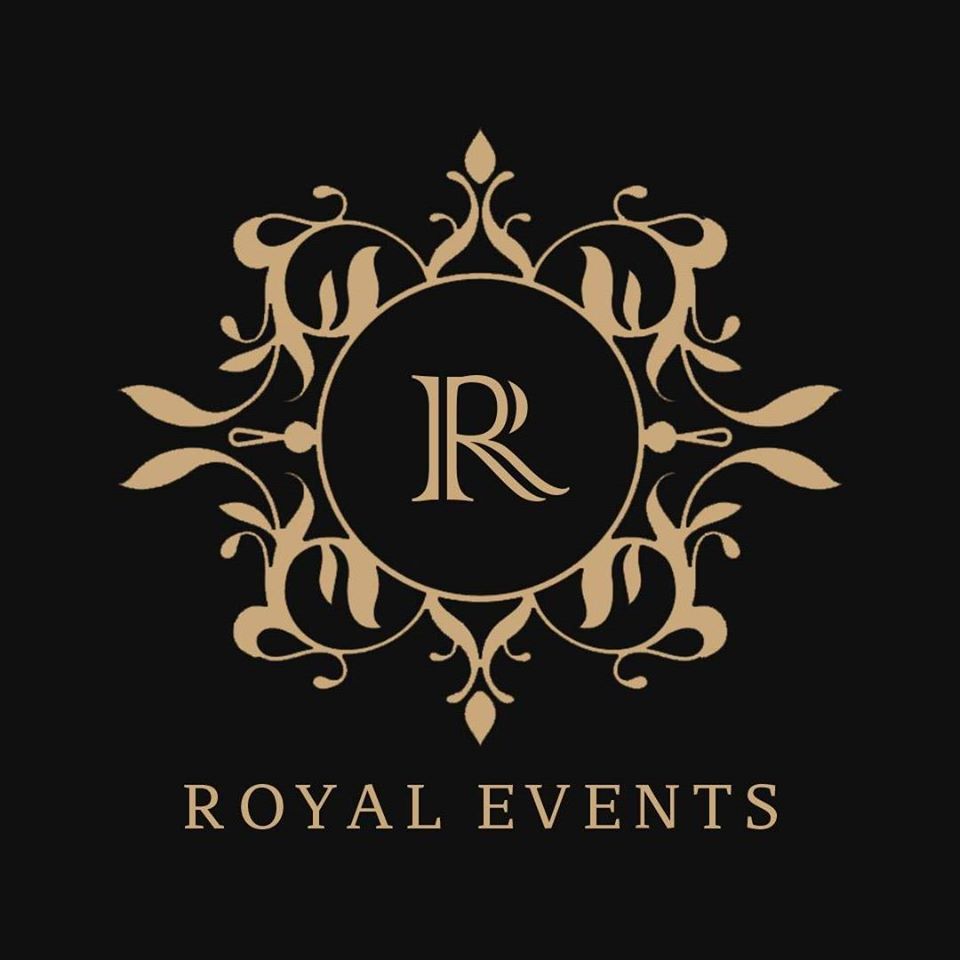 I personally have used Saheli for functions as well as for general support on our current projects and decisions.
I can confidently say that I have been truley blessed to meet such a helpful individual who genuinely cares about the suppliers and clients and gives her 100% in every single event she is apart of.
We have had the pleasure of working together for a good part of a year, but I am very much so looking forward to the future with Saheli Events.
Thank you for supporting me and my clients we are forever grateful!