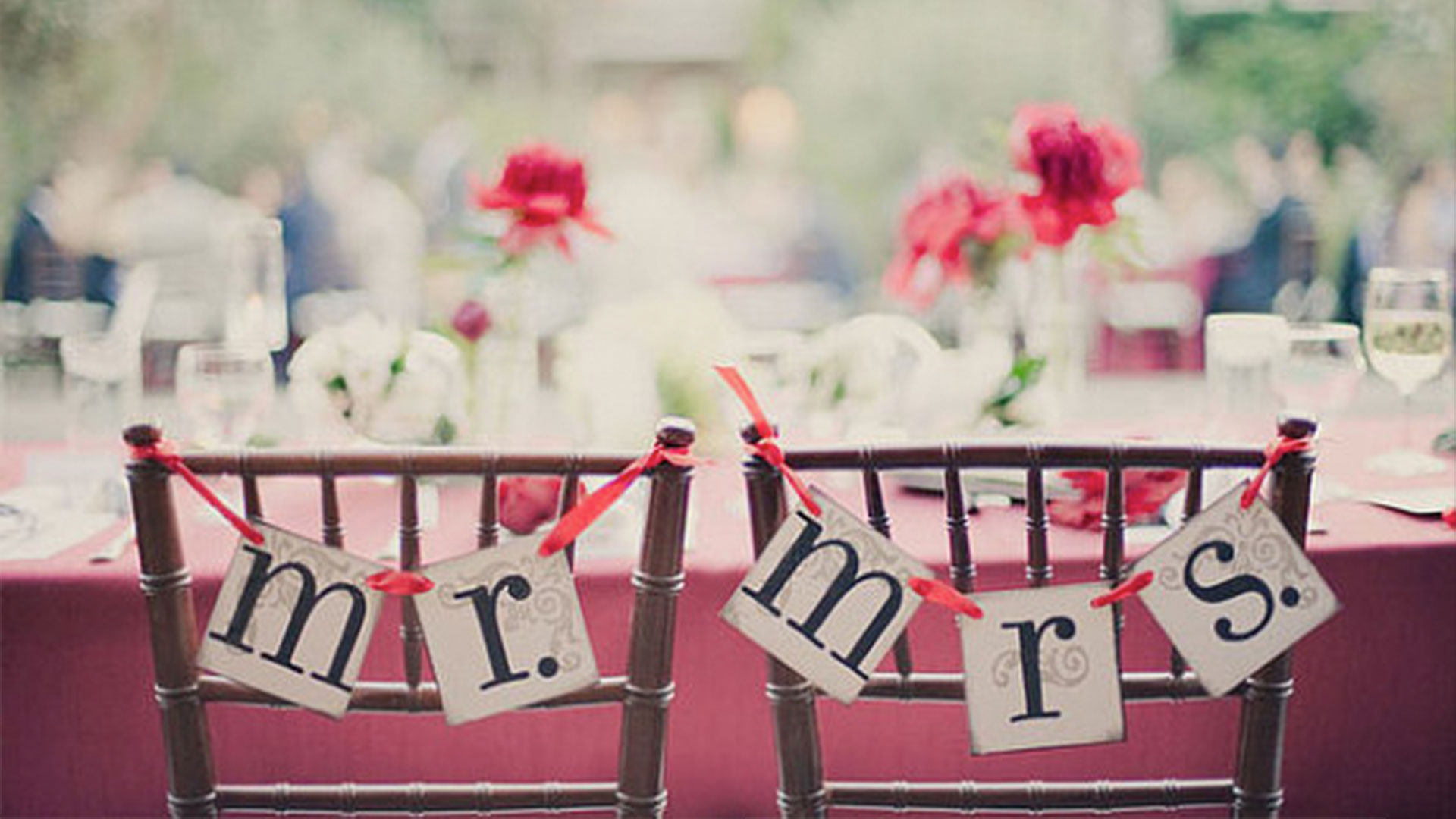 When you're planning your wedding, it is inevitable to have certain details slip through the cracks. You may be the most organised couple, and have a series of checklists and spreadsheets, but it is only human nature that things can be forgotten. Don't let this freak you out, we have your back! We've got a list of 15 little wedding planning details that can make everything run even smoother.
1. Rain Plan
Ok, it is an obvious one, but if you are planning to do any events outdoor – whether that is a beautiful tropical island resort or in London – make sure you have a backup plan. Many venues will offer an indoor alternative, however, in case it doesn't, make sure you have a marquee or tent on standby.
2. Cash on the day for tips or last minute payments
You'll have pretty much everyone involved with your event under one roof, and you may wish to show your gratitude to some people by giving them a tip. In addition to this, you may have to settle some final payments on the day itself, for example dancers or performers. It is definitely easier to envelope and label these up and give them to a trusted member of family or member of the bridal party, so you don't need to personally deal with it on the day.
3. Don't skip the final dress fitting
Now this does sound like common sense, or even just something you think is obvious, but when things are extremely busy whilst approaching the big day you may decide it is just easier to get someone to pick your dress up. Make sure you set aside time for that all important final fitting. With wedding stress and going to the gym, your body shape does tend to change throughout the entire planning process. You don't want to risk being uncomfortable on your wedding day.
4. Break into your shoes
So you've bought your dream wedding shoes, and tried them on in the shop and LOVE how they look. But let's not forget, they're still a new pair of heels that may not be very comfortable when you wear them for a bit longer. We suggest you break into them by wearing them around the house for a couple days!
5. Make sure the DJ knows the songs you DON'T want
I'm sure you'd have made a playlist of songs you want the DJ to play, but don't forget, that those will not be the only songs he plays. Based on the suggestions you give, your DJ will play certain songs he thinks you and your guests will enjoy. To avoid songs you hate or ones that bring up some bad memories, make a list of songs that the DJ should not play.
6. Water
Keep your guests hydrated! Although your caterer may have this under control, it is important that your guests have access to water throughout the day. You can do this by providing bottles at the ceremony, or just jugs of water at the back of the hall.
7. The Bridal Emergency Kit
The Bridal Emergency Kit is your kit of EVERYTHING you may possibly need on the day of the event. Ranging from safety pins and nail varnish to chocolate bars and energy drinks. We have a list of all possible emergency items and you can click here to check them out.
8. Cross Check All Supplier Arrival Times
Your venue will have provided you with access times, so just double check on the week of your wedding the arrival times of all the suppliers. Remind them of the time everything kicks off so they know when to be done and ensure that there is time for your photographer to get shots of all those set up details. This phone call can give your suppliers enough notice to form a bigger team, if necessary, to get everything done on time.
9. Disabled Access
With older guests and those with disabilities, make sure you check with your venue and transport provider that there is sufficient access for everyone.
10. Ice
There are a few members of the wedding planning team that could be providing ice. It could be coming from your venue as part of the corkage fee, the bartenders or bar managers or even the catering team. Make sure that you know where the ice is coming from. You don't want to turn up on the day to find out that you can only serve luke warm drinks.
11. Cake Knife
Again, this is more of something to clarify. Check with your wedding cake supplier if they provide a cake knife. Venues tend to have a general set of cake knives and servers, but the last thing you want is to end up with a large kitchen knife that the chef has found.
12. Suppliers need to eat
Wedding suppliers work some crazy unsocial hours, and sometimes you may forget that they actually aren't superheros. Make sure you allocate an area for them to eat, some people prefer to set aside a table in the ballroom itself for all suppliers to eat as food is served to the guests. If you are short for space or prefer not to do that, then remind your catering team to organise food for them once all the guests have been served.
13. Post-wedding plans
If your hotel isn't where your event is taking place, you may need to arrange how you'll be getting to where you need to be the next day. Also, plan in advance with your families what you'll be doing. Will you be meeting all your family? Going to your new home? His House? Her House? Avoid the confusion the day after the wedding and make sure everyone is on the same page. It might be an idea to ask someone to pick you up.
14. Someone to take your things home
At the end of the night, you really do not want to lug everything that needs to be taken home back to the hotel room. Allocate someone – preferably with a big car – to load all of the items that need to leave the venue into their car. They don't need to drop them off that evening, but it will just give you peace of mind that it is safe and hasn't been forgotten about.
15. The Gift Gatherer
You may have a post-box or wedding box to collect envelopes and gifts, but as you walk around to say your hellos or as people leave at the end of the night, you'll find yourself with a bunch of envelopes that you want to hand over to the person next to you. Allocate someone in advance to be the gift gatherer. They can take care of putting all gifts and envelopes in a safe place and collecting them at the end of the night to send home.
Lots of love, Saheli x