Wedding and event planners are thought of as a luxury, something for the Kardashian's of the world, but it is time to change that perception. It is time to take a closer look at why having a planner is more of a necessity, and why you might need a wedding planner someday.
Whether you are planning a small and intimate affair, or a large-scale, grand wedding, the logistics and planning behind it is, more or less, the same. The research, vetting the vendors, the millions of meetings, the outfit fittings, the wedding admin, the budget management… I can go on. You find yourselves staying in on your weekday evenings and booking multiple wedding meetings on your weekends, until you realise the wedding planning has taken over your life. It becomes another full-time job!
The idea and concept of planning a wedding is initially very exciting. However, when reality kicks in, the process can be entirely different. It suddenly isn't just 'your' dream wedding, it's the family's wedding. It suddenly dawns on you just how much everything costs and then you realise there are hundreds of suppliers and you simply might not know where to even begin. The novelty and excitement for many Brides and Grooms can wear off relatively quickly, and that is when many couples realise that a wedding planner is certainly not a luxury, but a necessity. Your planner can save you time, money and stress, so we've come up with 10 reasons why you should hire a planner: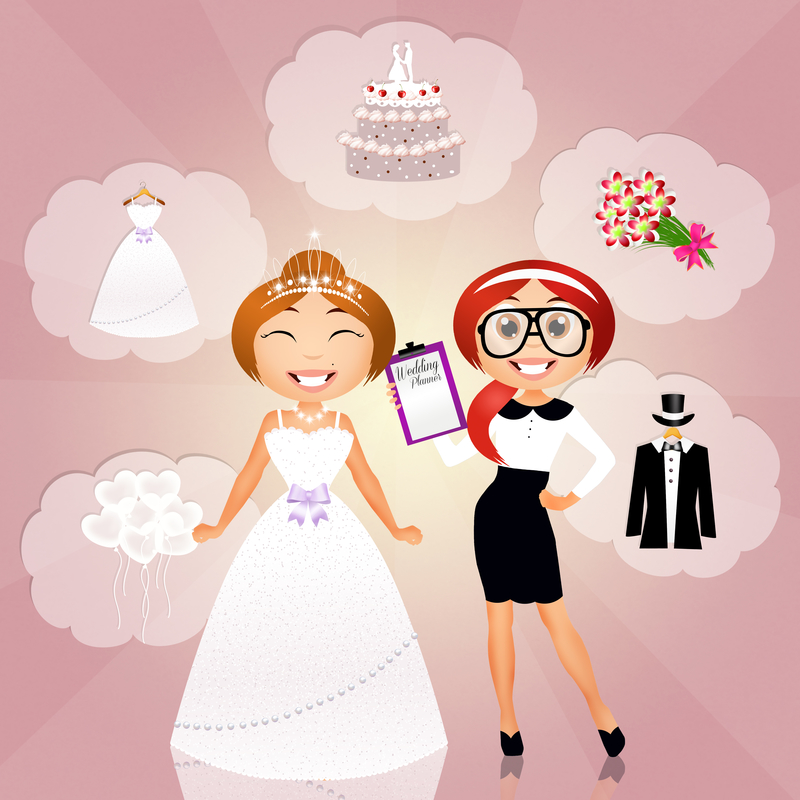 1. Contacts
After many years and many events, your planner would have carefully selected suppliers that they can trust and recommend highly. By working with them over time, strong relationships have been built and they know how they operate. This makes it easier for them to match the right vendors to you and make sure it works within your budget. Saves you a huge amount of time googling for hours and sending repetitive email enquiries – you just have to tell your planner and consider it done.
In addition to this, by working closely with suppliers and providing repeat business, planners benefit from better rates or items / services being thrown in complimentary, which is a great plus point for you.
2. Planners will fight for your wedding vision
A lot of brides have been imagining their special day for as long as they can remember. Unfortunately, when you start planning and there are families involved and friends wanting to give you advice or feedback… it can be quite overwhelming. This can cloud your vision at times or make you doubt the feasibility of your ideas. Your planner will do everything they can to make your vision a reality, inspire you with the latest wedding trends and visualise the venue. Your family and friends may have a different picture. Being such a stressful day to plan as it is, it tends to be easier to give in and 'people please' on certain aspects for the events. Your wedding planner will act as a middle man and bring clarity of your vision to your family, but also be honest with you about any flaws where necessary.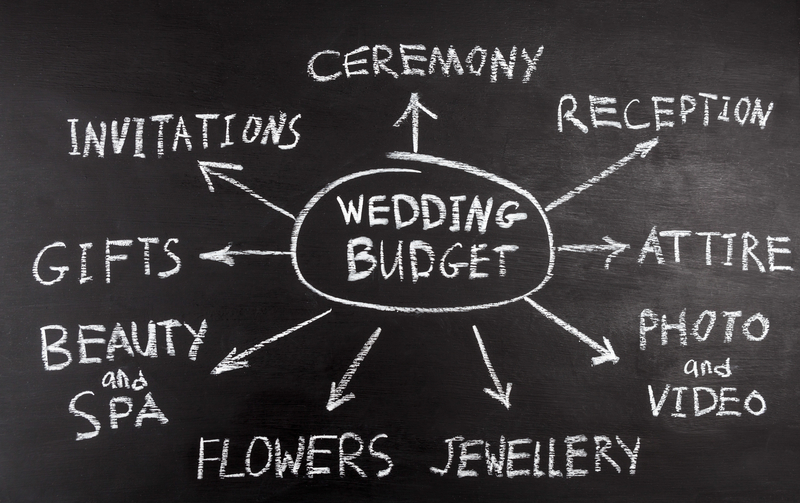 3. Budget Management
The budget is one of the biggest and most important factors when planning your wedding, and regardless of what your budget is, every couple is inclined to spend a little more. Sometimes, it's just because you really like something and sometimes, it's because you convince yourself that because your wedding is once in a lifetime – you deserve it. Your wedding planner is there to ensure you get the wedding of your dreams and stick to your budget. They'll advise you on if you're overspending on a service, help you negotiate and manage your payments.
4. It should be fun!
On average, it takes around 300-350 hours to plan an Asian wedding, which feels even longer if you're not enjoying the process. Unfortunately, many couples learn early on that a lot of wedding tasks aren't always fun. There are so many details to plan and things to keep on top of. Meddling family and friends, payments, suppliers not replying, late RSVPs whilst keeping on top of your full-time job and social life. Stressful to even think about!
Your planner is like the ultimate bridal friend. Organised, on the ball and will never get sick of hearing about your wedding. From vetting the best man speech to diffusing troublesome situations between you and your in-laws (trust me, we've seen it all!), your planner will be there with you every step of the way, treating the event like their own and will get involved with whatever you want them involved in. This may be the boring stuff like organising transport for your guests from the hotel to the venue, or researching the best wedding insurance for you. So, you can still enjoy the fun parts that you imagined your wedding planning would entail, and leave the 'boring' bits to them. They become like a temporary member of your family and ultimately want you, your fiancé and your families to all have peace of mind.
5. Ceremony to Reception Turnarounds
Orchestrating room turnarounds is occasionally the most stressful part of the day. Normally because you, your family and your friends have to go off to get ready for the next event, so no one is usually around during the entire turnaround. Who will put your place cards out? Have the caterers remembered the favours? Did the venue layout the tables how I asked? Has the DJ and cake arrived?
Your planner or coordinator will be there throughout your turnaround, helping where necessary – even if that means they get their hands dirty or decide to get involved in some manual labour. They will do everything in their power to work closely with each vendor, within the given time frame and ensure the room looks exactly how you've imagined. Just think of them as your second set of eyes and ears on the ground!
6. Full event coordination instead of just one aspect
Time and time again we hear that 'we don't need a wedding planner because our venue has a coordinator', or that 'the caterer has an event manager' and that is absolutely fine. It is just important to remember that those coordinator's ultimate priority is the venue and catering respectively. Your planner or wedding coordinator will have their undivided attention on you and your family. They will help you logistically plan and create the itineraries for every last detail to ensure it all runs flawlessly. The first to arrive and last to leave, your planner will be coordinating all elements of the day and be working alongside the venue and catering coordinators.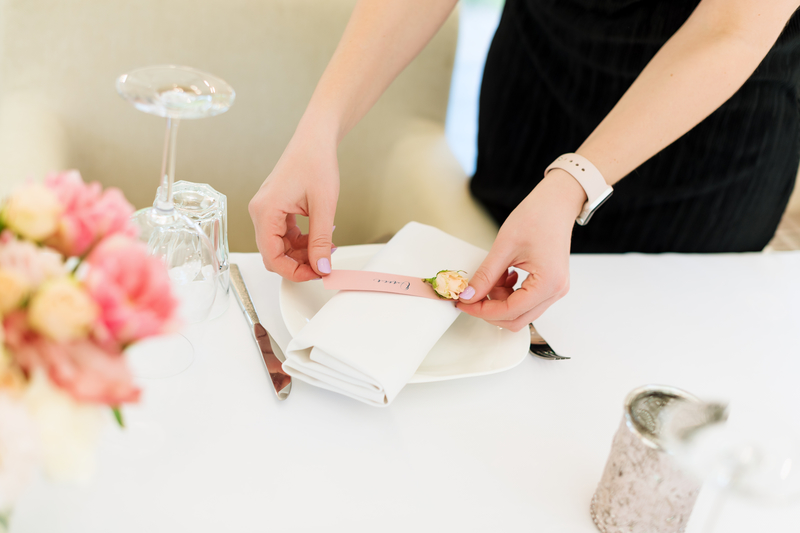 7. Your friends and family deserve to enjoy the day
Quite often we hear that couples have a circle of organised friends who love weddings or family members that have everything under control due to previous weddings that have taken place. Even if that is the case, and they genuinely want to do this and help you, the best gift for all of you would be to have a coordinator present on the day. After the months of planning, you don't want to look back and feel like your parents, siblings or friends were constantly running around the whole day or were more relieved your day was over! Your planner or coordinator will make sure your family and friends are just as comfortable as you are and of course, that you all enjoy it!
8 Have your peace of mind
Last but not least, the ultimate reason to hire a wedding planner or coordinator is so you, your fiancé and your family all have peace of mind.
Lots of love, Saheli x