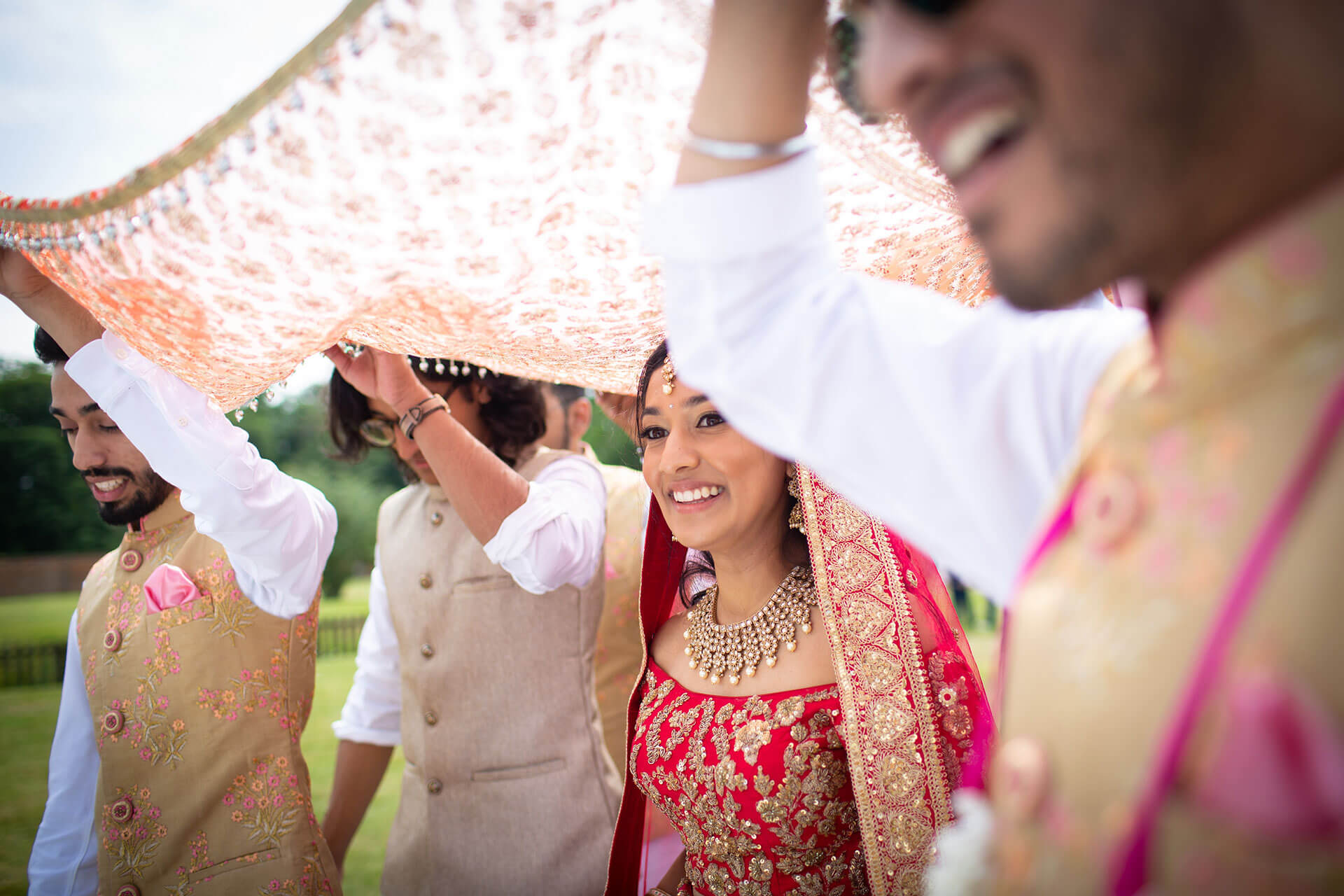 The bride's entrance is one of the most anticipated moments in a wedding, and in all honesty, this is THE MOMENT you've been imagining for as long as you've thought of your wedding! After all the months (or sometimes even years) of planning, this is the moment it all boils down to!! You finally get your Bollywood moment, just like in the films, and it is like a dream come true.

The doors open, you've never felt so beautiful in your life, the man you've been dreaming to marry is waiting at the end of the aisle, and you're in a room with all the people who matter to you most. One of the most magical feelings! As I said, the Bride's entrance is one of the most anticipated moments in any wedding, and there are always two questions on everyone's minds:
What is she wearing?

What song will she walk into?
Your entrance song is… kind of a big deal! It captures the essence of the day, and it should be meaningful to you. With so many songs to choose from, we've come up with our own list of Indian Wedding Entrance Songs for you. These are the top 20 bridal entrance songs that pull our heartstrings, and are our personal favourites, some classics and some modern Bollywood – something for everyone!

In no particular order, here we go…
1. Hasi
2. Khabi Jo Badhal
3. Kuan Thuje
4. Slumdog
5. Dewani Mastani (from 1:04)
6. Mere Humsafar
7. Maana Ke Hum Yaar Nahin
8. Dulhe Ka Serna
9. Tere Sang Yaara (Male or Female)
10. Samjawan
11. Jeena Jeena
12. Saajan Saajan
13. Soch Na Sake
14. Kabira
15. Sanam Re Lounge Mix
16. Jashn E Bahara
17. Tu Hai Wahi (Unwind Mix)
18. Enna Sona
19. Din Shagna Da (The Wedding Filmer Version)
20. Teri Ore – complete classic

21. Tujh Mein Rab Dikhta Hai (Female Version)
22. Kuch Kuch Hota Hai Piano Instrumental